Staff
Raising The Bar ...
People value the services of experts for the things which are extremely important to their lives.  Planning for your financial security is no exception.  Financial success doesn't happen by chance.  It has much more to do with choice.  Transforming aspirations into actuality takes acumen, hard work, discipline and strategic financial planning.
I rely not only on my own experience, but put tremendous value on the skills and knowledge of our team.  We have recently "raised the bar" with the level of expertise of our growing team of experts to best give you the confidence that the financial actions you take today will protect against the uncertainties of tomorrow.
Our First Priority Is You ...
We consider your financial goals every step of the way as we progress through your life changes.  Ongoing customized reviews of your plan are specifically designed to analyze your goals and to help meet the strategic financial goals you have aligned for your life.
Christina J Bridgewater, ChFC®
Associate Wealth Management Advisor
Office 208-947-5267

Christina joined our team in April of 2015. Christina's professional career began at the College of Idaho, where she focused on performing at a high level and graduated Cum Laude with a bachelor's degree.  She is an enthusiastic and driven person who strives for excellence in all aspects of financial services. Christina completed her Chartered Financial Consultant (ChFC) designation in February of 2017 and holds her life, disability, and long-term care licenses, as well as FINRA Series 7 and Series 66 licenses.  
Christina loves people and is dedicated to collaborating with clients to find the financial solutions that fit them best. She is excited for the opportunity to work with our team to help clients achieve their financial goals and objectives!
Christina and her husband, Jesse, are both Boise natives. In her free time, Christina likes to golf, read, and hike in the foothills with her dog, Riley.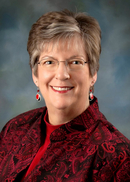 Deborah A Tinkle
Client Service Associate
Office 208-947-5214

Debbie, an Associate Wealth Management Advisor, was born and raised in Maryland. Debbie moved to Boise in December of 2011 and joined the team in 2012.  She brings with her a degree in Business Management and over 48 years of administrative, service and support experience and believes that offering quality service to our clients is a top priority.   She is fully licensed in Life, Disability and Long Term Care Insurance, as well as a FINRA Series 7 and Series 63.
In her free time, Debbie enjoys hiking, gardening, reading and spending time with her grandchildren.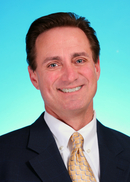 David M Howe
Director of Investment Operations
Office 208-947-5266

David Howe, Associate Wealth Management Advisor, has been in the financial industry for more than 20 years.  He began his career shortly after graduating from the University of Colorado with a degree in Economics.  Dave brings with him broad knowledge of finance with jobs in management, training, and compliance.
Dave and his wife, Patty, moved to Idaho in 2006 from Seattle, where they lived for 13 years.  Dave enjoys camping, riding ATV's, fishing and golf.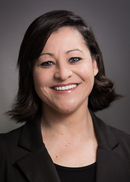 Angie G Kirkhart
Client Service Associate
Office 208-947-5245

After originally attending Pepperdine University, Angie ultimately obtained a bachelor's degree in Management and Organizational Leadership from George Fox University.  She then spent the next 20 years in the commercial finance industry where her knowledge spanned from portfolio management to commercial loan servicing.  Her expertise and specialties encompassed the management of distressed debt and asset resolution fields. She became part of our team in November 2016, bringing with her two decades of client service experience. 
Born a Nebraska Cornhusker, Angie moved to, and has lived in, the Boise area since she was 8.  Her husband Ted and their son Cade were both born in Caldwell, and they have lived in Meridian for the past 22 years.  Together, they enjoy traveling, camping, going to the movies, and watching all kinds of sporting events.